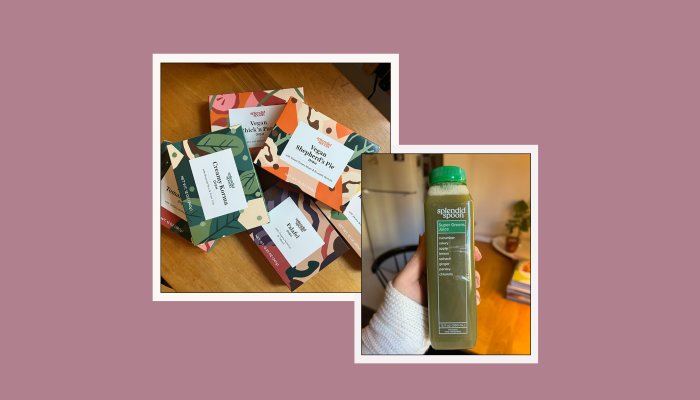 Now to the good stuff: the actual food! 
Splendid Spoon also offers a wide variety of ready-made and freezer-friendly meal options to choose from. You can choose from a range of lunch and dinner options, as well as smoothies and soups. This means you can mix and match to create a meal plan that works for you. 
When selecting your food, there's a way to filter out dishes with beets (thank god), cilantro, coconuts, mushrooms, season, soy, tree nuts, and spicy foods, or you can focus on the following dietary needs: higher fiber, higher protein, lower calorie, lower carb, lower fat, lower sodium, lower sugar, and blood sugar friendly.
For the warm meals, Splendid Spoon offers bowls, soups, stews, noodles, and dishes. Here are some examples: