Home Business Magazine Online
By Sean O'Keefe
Creative by nature, and ambitious by virtue, Joe Williams, Founder of Framework Film Group, is always looking to better his skill set. A 2009 graduate of Bowie State University's Emerging Media program, today Joe is a multi-faceted entrepreneur who films weddings and develops corporate branding videos for businesses in the Washington D.C. area. On the photography side, he shoots residential real estate over a nearly one-hundred-mile radius surrounding the city through his long-standing relationship with Homejab.
"I have been shooting for Homejab since 2015. The assignments have been strong and consistent from the very start, and they take care of everything but the photography," says Williams of the app.-based, on-demand real estate photography platform that fills his schedule when and as much as needed. "Homejab helped me break into the real estate industry in a way that I couldn't have accomplished on my own. The app puts me in front of hundreds of possible clients each day and lets me choose jobs that fit in with my other obligations."
Talented, committed, and focused on his craft, Williams is also humble. He acknowledges that as he learned in college, each medium requires special attention to detail, and acute technical acumen only acquired through practice. After finding and taking on a few real estate photography clients in 2013, Williams spent several years maturing his ability to actualize the listing agent's perspective while balancing contrasting indoor/outdoor lighting conditions. Though he was improving his craft, the limiting factor was the tremendous effort associated with building relationships with listing agents, scheduling shoots with homeowners, post-production processes, and meeting the ever-demanding urgencies of his area's many booming real estate markets.
"When I started shooting real estate, there was a lot of trial and error," says Williams who, like many before him, learned his craft while applying it. When he wasn't shooting corporate videos, weddings, or a client's listing, Williams practiced by taking pictures at home while making notes on settings and situations. "Once I contracted with Homejab, they provided training as part of their quality assurance processes. Homejab's guidance and structure helped me dial in the right techniques around bracketing for difficult exposures and seeing the whole space from the buyer's perspective before setting up to photograph it."
Today, Williams' work week is always full. While his corporate brand video work is interspersed among urban environs from Washington D.C. to Baltimore, real estate photography assignments in suburban and rural markets offer a welcome change of scenery. Through his relationship with Homejab, Williams' marketing effort concentrates on corporate clients, while his reputation for great real estate photography through Homejab keeps him as busy as he wants to be.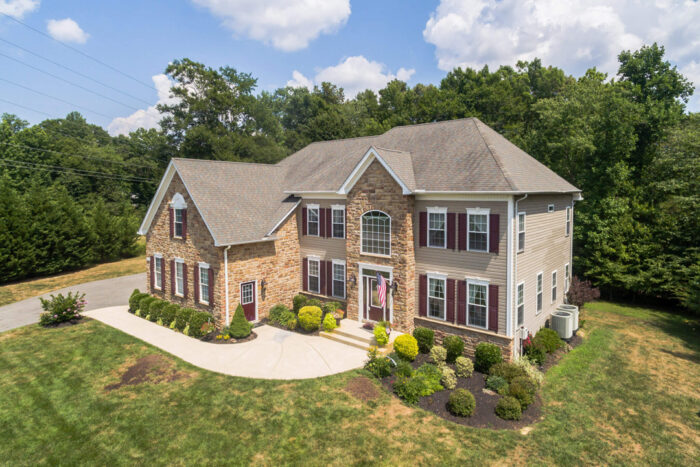 "Some days I shoot one or two houses, other times I shoot three or four," says Williams of the workload. Once he registered with Homejab, his work was assessed and approved through an interview process. After taking a few assignments, Williams became a reliable resource to D.C. area listing agents. He soon found his services in demand. He shares that on a typical house, he will take between 100 and 150 images to generate the 15 to 50 finished images in each package. In larger houses or HDR packages, Williams says the number of photos taken can easily exceed 200 in a period of just a few hours.
"I love that I'm able to combine many of my multi-media skills into my assignments. So, it's super fulfilling," says Williams of the pre-set, customer-directed packaged pricing built into the Homejab platform. "Depending on the size of the house and, perhaps its value, listing agents choose packages that include photographs, video tours, and even overhead images and videos taken from a drone."
Listing agents book each job by selecting between standard or High Dynamic Range (HDR) images in finished photo counts of 15, 30, or 50. They choose from photo-only or photo+ packages with the possibility of video tours, aerial photos, and twilight exteriors. In total there are more than 50 different package possibilities that Homejab photographers fill with a combination of cameras, camcorders, and drone-flown cameras to get all angles.
Once the images are captured, Joe simply uploads those selected from each batch to the Homejab platform. Then, just like that, he's on to the next assignment.
"What makes it work so great for me as the photographer is that I accept the job and I shoot the house correctly, but other than that my responsibilities are almost none," Williams says of the postproduction process.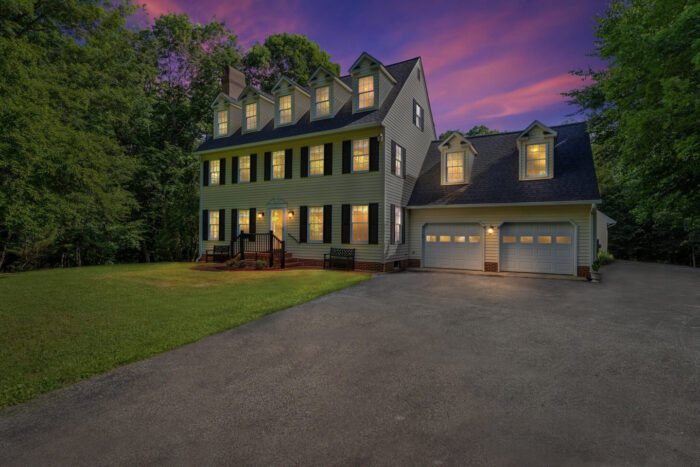 Homejab is the brainchild of Joe Jesuele, a life-long problem-solver who spent nearly 20 years in residential real estate and commercial development on his way to founding Homejab in 2012. Jesuele recognized the opportunity to build an on-demand real estate photography company while scouting a residential opportunity outside of Philadelphia. When the property in question looked nothing like the pictures that were listed, he wasted a day visiting the site. Whereas he was uninterested in the property, Jesuele realized that good photography would only attract buyers that were. That alone would save significant time and effort for all involved, most especially the listing agent. In trying to attack the problem, Joe felt certain that there was a strong market for quality real estate photography through an on-demand platform akin to Uber or DoorDash.
"The objective was to create efficiencies for both the listing agents and the photographer that make it a win-win for both," says Jesuele. Through Homajab's built-in scheduling platform, listing agents invest less than two minutes in orchestrating their shoots. Even better, they can do it whenever they want. "Homejab has attracted a national pool of listing agents, and schedules approximately 125 independent shoots a day nationwide. We fill these assignments through top-quality professional photographers in local markets. We see ourselves almost as something of an association of real estate photographers; advocates for high-quality photography and high-quality assignments alike."
Currently, Homejab is working with more than 800 talented photographers drawn from every major metropolitan market in the U.S. In addition to the long line of listing agents and a deep pool of photographers like Joe Williams, Homejab also works with photo editors that stitch together the bracketed HDR shots and manage the other post-production necessities.
"Photographers are self-employed entrepreneurs who leverage their time and talent to build their business within their abilities and ambitions," says Jesuele of his admiration for Joe Williams and many others. "Real estate photography can be a tough market. There is a lot of ancillary work in dealing with listing agents, coordinating shoot times with homeowners, postproduction, and then packaging pictures so agents can market homes quickly. Homejab eliminates all of that for the photographer, so they can concentrate on what they are good at."
William agrees and feels fortunate to have found such a strong partner in Homejab.
"Being a great business is a lot like becoming a great photographer," he concludes. "Every day you look for little ways to get better. As time passes you have a chance to look back at what you have accomplished and see through your photos and your reach and revenue that you are on the right track."
The post Fulfilling Focus: Point-and-Shoot Simplicity in Real Estate Photography appeared first on Home Business Magazine.