It has been more than five years since the rise of the Me Too movement and nearly three since the racial reckoning that followed the murder of George Floyd, both of which prompted Hollywood leaders to promise systemic change. Yet in 2022, the percentage of women and people of color directing the biggest movies at the U.S. box office flatlined compared with previous highs in recent years, a study released Monday found — one of many signs that such promises may have been largely symbolic.
In 2022, just 9% of the directors behind the year's top 100 fictional films were women, and 20.7% were people of color, according to the University of Southern California's Annenberg Inclusion Initiative. Both numbers are far below proportional representation in the U.S.
Now in its 16th year, the group's annual report, "Inclusion in the Director's Chair," examines the number of women and people of color helming the top 100 movies at the box office. Among the most glaring findings: From 2007 to 2022, only 21 of the highest-grossing movies (out of a total of 1,488) were directed by women of color.
"Many people have traditions as they look back on the year past and on to the year ahead," said Stacy L. Smith, who founded the group, in a statement. "At the Annenberg Inclusion Initiative, it seems that our tradition is to lament how little things have changed for women and people of color behind the camera in popular film. We'd like to see not only the tradition change but also the hiring practices that continue to marginalize women and people of color as directors."
In 2022, the percentage of women directing major theatrical releases was down from a record high of 15% in 2020. Overall, progress seems to have stalled, with this percentage typically hovering around 10% since 2019, according to the group's data.
To put it another way, you can easily list the women who directed 2022's major theatrical releases, as there were only 10: Olivia Newman ("Where the Crawdads Sing"), Gina Prince-Bythewood ("The Woman King"), Olivia Wilde ("Don't Worry Darling"), Jessica M. Thompson ("The Invitation"), Kat Coiro ("Marry Me"), Rosalind Ross ("Father Stu"), Halina Reijn ("Bodies Bodies Bodies"), Kasi Lemmons ("Whitney Houston: I Wanna Dance with Somebody"), Chinonye Chukwu ("Till") and Maria Schrader ("She Said"). Just three were women of color: Prince-Bythewood, Lemmons and Chukwu. (The study did not include movies that went directly to streaming platforms or those released in limited theaters in December.)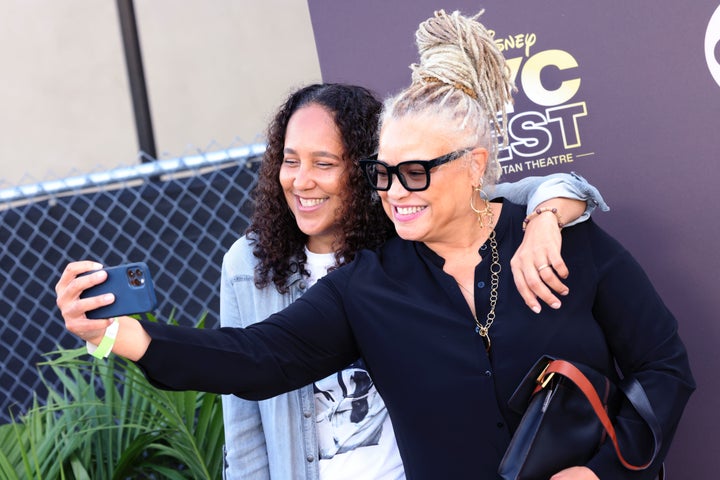 The 20.7% of directors of color helming major movies last year marks a substantial drop from 2021, which saw a record high of 27.3%. Across all 16 years of data, white men directed a whopping 80.4% of the top theatrical movies.
The Annenberg Inclusion Initiative's findings are consistent with other research about the bleak state of representation in Hollywood. In October, the annual UCLA Hollywood Diversity Report looked at how opportunities in TV remain inequitably distributed. Among its conclusions: The higher a TV show's budget, the more likely it was created by a white man. UCLA researchers also issued a grave warning that the current economic uncertainty in Hollywood — with executives at many major entertainment companies trying to cut costs by eliminating programming and staffers — could wipe away any recent progress on diversity.
Similarly, the Annenberg Inclusion Initiative's report takes particular aim at executives, noting that even in 2022, multiple major studios and distributors did not have a single major theatrical movie directed by a woman or person of color. "Perhaps executives should embrace a mentality described by Taylor Swift: 'It's me, I'm the problem,'" Smith said in her statement, referencing lyrics from the singer's latest album.
In recent years, Smith and her team have pointed out the lack of upward mobility for women and people of color in directing, examining demographics among people directing episodic television, independent movies competing at the Sundance Film Festival and top-earning theatrical releases. They've documented a steep decline in women and directors of color moving into the highest filmmaking arenas.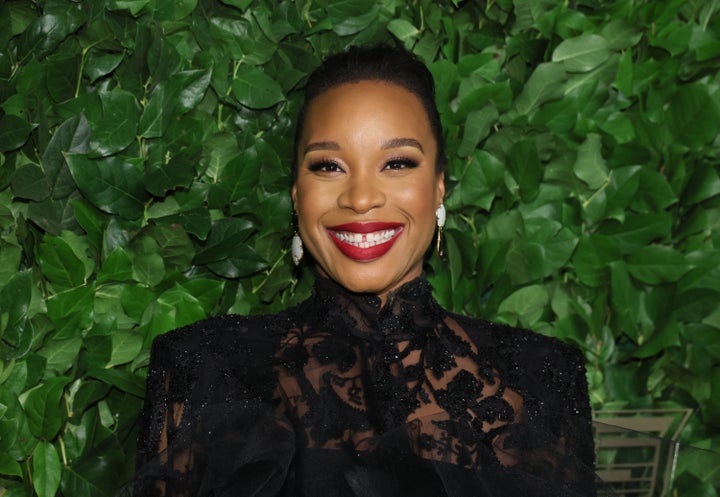 In addition, women and people of color are less likely to get hired multiple times to direct major movies, compared with their white male peers. Few women or people of color, and especially few women of color, make repeat appearances on the lists of top-grossing movies at the box office each year. According to the study, you can count on one hand the number of women of color who have directed more than one top theatrical release in the past 16 years: Prince-Bythewood, Lemmons, Ava DuVernay, Jennifer Yuh Nelson and Stella Meghie.
"For many of the years we have provided this data, there has been little or incremental change," Smith and her team wrote in the report. "The explanation for the lack of progress is simple: too few women and people of color are hired for top directing jobs. Ultimately, the solution is also straightforward: hire more women and people of color to direct top movies. Despite the simplicity of the solution, change remains elusive."
Read the full study here.