Florence Pugh recently reflected on the heavy backlash to her past relationship with Zach Braff, telling Vogue that she thinks some people objected because Braff didn't match their idea of the kind of person she should be with.
"We weren't in anyone's faces," Pugh told Vogue in a story published Thursday. "It was just that people didn't like it. They imagined me with someone younger and someone in blockbusters. I think young relationships in Hollywood are so easily twisted because they add to the gossip sites."
Pugh, 26, and Braff, 47, were the target of much social-media criticism during the course of their romance, most of it focused on their 21-year age difference. Pugh and Braff met through friends and started dating in 2019 after working on a short film together for Adobe. They split up during the summer of 2022.
The English actor ― who's received acclaim for her performances in movies like "Midsommar," "Little Women" and "Don't Worry Darling" ― told Vogue that celebrity relationships are "exciting to watch" for people, and that hers had inspired so much obsession specifically because it was so private.
Braff and Pugh, along with Braff's friend Nick Cordero and his family, isolated at Braff's Los Angeles home when COVID-19 first swept the country. Cordero eventually died from the virus, leading Braff to make a film about his friend with Pugh in the lead role.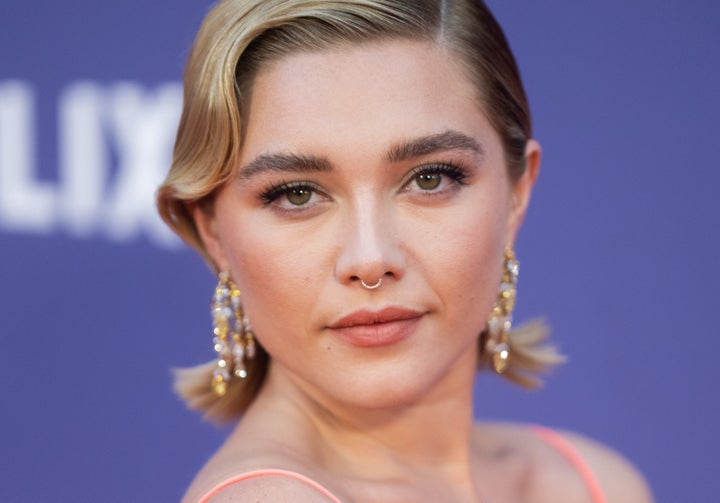 Pugh told Vogue that Cordero "made everyone feel good" during the pandemic. Braff held a memorial in his vegetable garden, where Cynthia Erivo sang a tribute in Cordero's honor. Braff's film "A Good Person," set to be released in March, was essentially written for Pugh.
"I quite simply think she's one of the greatest actors of her generation," Braff told Vogue.
"She's just magnetic," he continued. "You cannot take your eyes off of her. And it's not just her beauty and it's not just her acting ability, it's that thing, that magic thing that transcends the screen, where anyone and everyone goes: I want to see whatever this person does."
Pugh announced her split from Braff in August and told Harper's Bazaar they tried to pull it off "without the world knowing, because it's been a relationship that everyone has an opinion on." The two remain friends, however — and will always have "A Good Person."