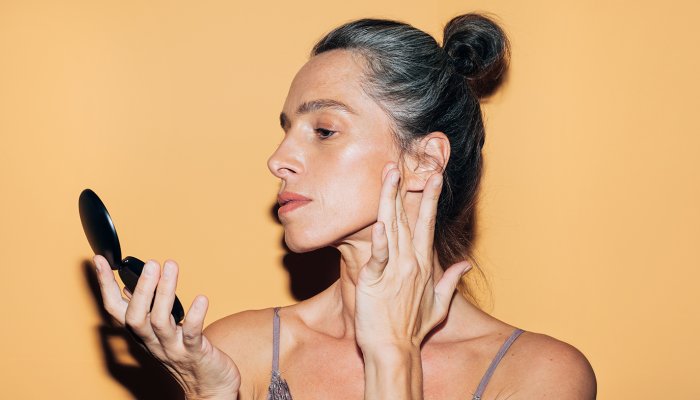 The question you've been asking: Can you use both ingredients simultaneously? The short answer is no, you probably shouldn't. "Mixing salicylic acid and retinol can lead to increased irritation, especially in someone who is prone to dry or sensitive skin," board-certified dermatologist and founder of Maei MD Rebecca Marcus, M.D., FAAD tells mbg.
Retinol is a notoriously unstable ingredient, so you'll want to proceed with caution whenever pairing it with another product in one setting. The goal here is to isolate your active ingredients (read: use one active per sitting). 
"Salicylic acid and retinol can be used simultaneously, as long as they are not applied at the same time," board-certified dermatologist and founder of NicholsMD of Greenwich Kim Nichols, M.D., FAAD tells mbg.
"You want to leave enough time in between the application process for each ingredient to deliver optimal results," she adds. In general, this means applying the ingredients at different times of the day, Nichols suggests. 
You can also apply them on different nights (AKA practice skin cycling). More on that in a bit. However, we must remind you that these ingredients are powerful, so using both of them every day might be a bit much for your skin, especially if you're prone to irritation.