Keeping up with Kim Kardashian is an expensive cross to bear.
The 42-year-old fashion queen purchased a diamond-encrusted cross pendant formerly worn by Princess Diana at Sotheby's Royal & Noble auction on Wednesday, according to People. With a weight of 5.25 carats, the amethyst Attallah piece sold for $197,453.
"This is a bold piece of jewelry by its size, color and style which cannot fail to make a vibrant statement, whether it be of faith or fashion — or indeed both," Kristian Spofforth, the head of Sotheby's London's jewelry department, told the outlet in a statement.
Spofforth said the auction house was "delighted that this piece has found a new lease of life within the hands of another globally famous name." Kardashian was certainly determined to acquire it and had a representative snag it in the last five minutes for "double its pre-auction price."
A Sotheby's press release stated Diana was the only person who ever wore the cross. She famously donned it at a 1987 charity gala in London for Birthright, a nonprofit that says it "champions respectful care during pregnancy and childbirth by protecting human rights."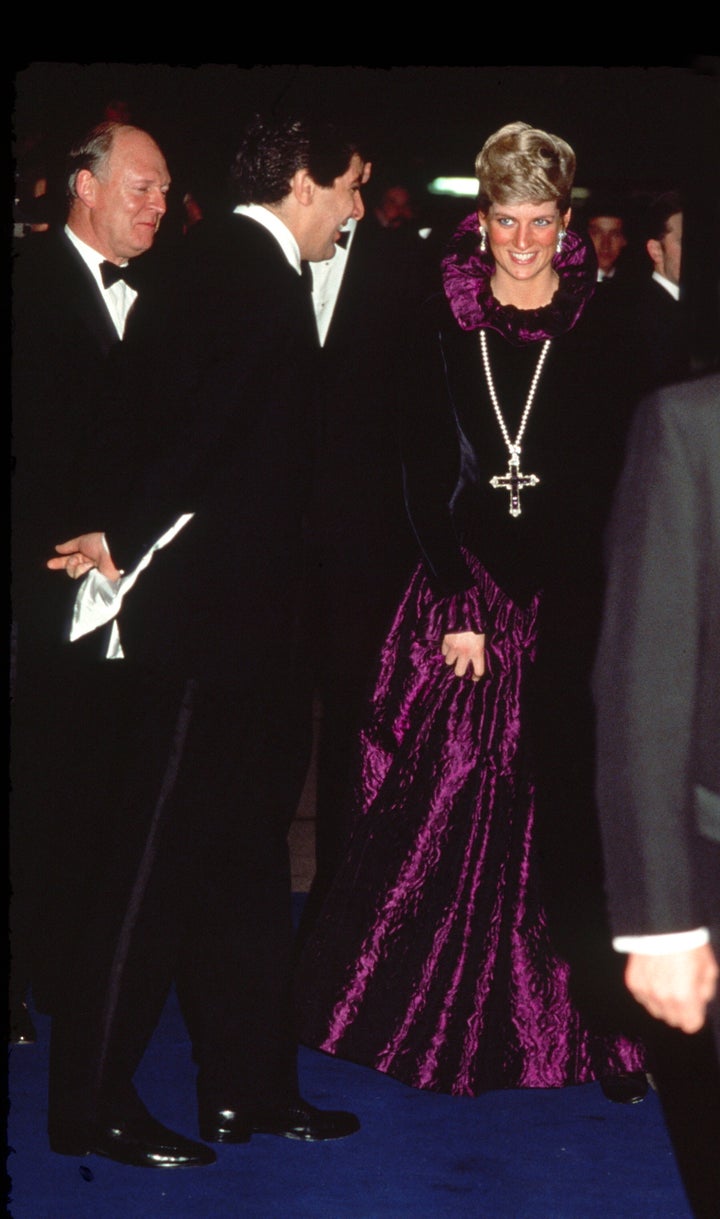 The pendant, which has square-cut amethysts and circular diamonds, was originally designed in the 1920s by Garrard. The luxury brand, founded in London in the 1700s, later served as the trusted jewelers of the British royal family.
The one-off cross was eventually acquired by Asprey & Garrard group chief executive Naim Attallah, a commander of the Order of the British Empire, who lent it to Diana often. While his name has been attached to the piece ever since, it's been hidden from public view for decades.
"Jewelry owned or worn by the late Princess Diana very rarely comes on to the market, especially a piece such as the Attallah cross, which is so colorful, bold and distinctive … [and] symbolic of the princess's growing self-assurance … at that particular moment in her life," Spofforth told The Guardian.
Diana formed such a bond with Attallah that he helped her pick her engagement ring. Kardashian's fashion, meanwhile, appears more closely tied to celebrity, itself; The billionaire controversially wore Marilyn Monroe's iconic Jean Louis gown to the 2022 Met Gala.