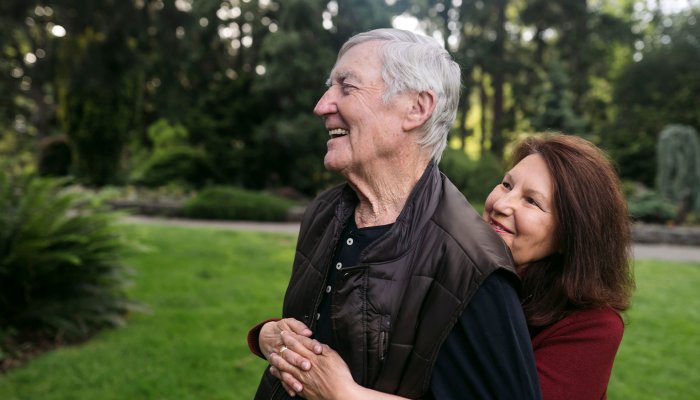 For the first Blue Zones Project 13 years ago, Buettner and his team set out to Albert Lea, Minnesota, a small town about 90 miles south of the Twin Cities.
"Right out of the gates in the first two years, we raised their life expectancy by about two and a half years and cut health care costs by 40%," Buettner tells mindbodygreen. "We helped shed about two tons off their waistlines, and that's for a population of about 18,000 people."
A 12-hour drive away in Fort Worth, Texas, another success story comes into view. The Blue Zones Project helped reduce the average BMI and lower the obesity rate, as well as decrease smoking by 31%. These changes saved the community about $81 million per year in health care costs.
So, what's the secret to these results? Buettner points to a bundle of policies that, as he puts it "make the healthy choice the easy choice." The Blue Zones Project team has compiled dozens of such policies to present to community decision-makers. They then choose the policies that would be most feasible in their areas. From there, community members are hired and trained to execute individual projects.
An example of this is a Complete Streets strategy, which seeks to make cities more walkable and bikeable by installing bike lanes, adding green walkways, introducing raised medians to slow car traffic, etc. These changes are made only when a street needs to be redone, so it doesn't involve a total overhaul. "It's basically putting the road on a diet to make it easier and more attractive for people to walk," says Buettner.
Considering that those who walk more have a significantly reduced mortality rate1, it's not hard to see how policies like these can make any community feel a lot more like the shores of Nicoya or the peaks of Ikaria.